Home / en / Event / ZfinMalta's Company Open Classes
ZfinMalta's Company Open Classes
This is a unique opportunity to join the ŻfinMalta dancers during their morning practice, which is always varied and led by international guest teachers. Classes are also open to students who are following vocational and professional training in dance. The minimum age to participate is 18 years.
31 January 2022 - 4 February 2022
From 10:00 am to 11:15 am
Żfin Malta Studios, Valletta, Malta
Week 3 of ŻfinMalta's Company Open Classes is led by Nicola Monaco. Find out more.
Places are limited to 5 participants per class so book your class in advance to avoid disappointment.
Further information on guest teachers and scheduling for ŻfinMalta's Open Classes can be found here or follow our Open Class updates on our social media channels.
Age Limit: 18+
Download and fill out ZfinMalta's Participation Form prior to attending class.
Open Class Policy
Here are a few notes to take into consideration in preparation for class etiquette and protocol:
Participants must present a COVID 19 vaccination certificate on entry.

In the interest of safeguarding both your and ŻfinMalta's company dancers' health, we kindly ask you to wear the face mask throughout the class as well as on entrance and exit of the MCC venue.

We would like you to decline from physical contact with ŻfinMalta's company dancers as much as possible.

You will be designated an area of the space where you may follow class from

Please bring your own water and towel and note that the company cannot currently offer changing rooms and showers.
Latecomers Policy
Please take note of

the location of the entrance to ZfinMalta Studios.

Plan ahead to arrive at the venue at least 10 – 15 mins before class and note that upon entrance you will be asked to fill out a contact form with MCC security and have your temperature taken.

We do not encourage latecomers as class is timed to warm up and cool down the body at a suitable pace.

If you see that you will arrive to class more than 10 mins late, please refrain from joining class and send an email to:

[email protected]

to be compensated with another class free of charge on the next of ŻfinMalta's Open Class of your choice.
Liability clause:
Before attending any movement sessions under the umbrella of ZfinMalta's Education and Participation programme, we require you hand in a signed copy of ZfinMalta's Participation Form. It can be handed over to the Education Artist in hard copy or sent in soft copy to [email protected]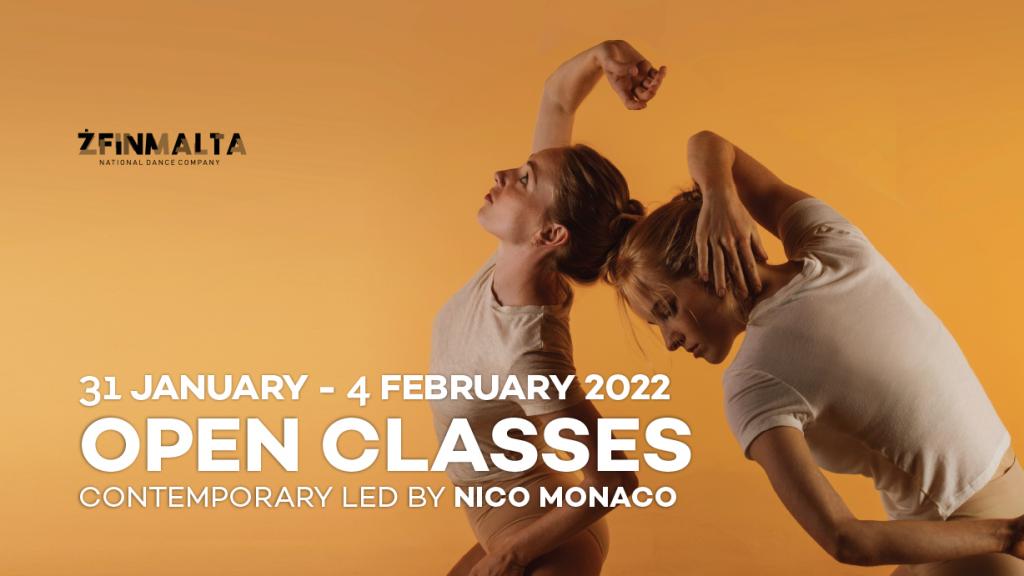 Amenities
No Pets

No Smoking
Looking for beaches and crystal-clear blue Mediterranean water? Malta is the answer.
Outstanding restaurants and spectacular local produce make Malta a foodie's Heaven.
Festivals, theatre, clubs, bars and more. No two nights are the same in Malta!
With over 120 captivating dive sites and great visibility, Malta is a diver's dream.